Our Sun, the bright alternative…
In order to help you overcome the issue of power deficiency, increase your productivity and cut down the heavy costs you are spending on conventional energy, we at KRANE Mfg are implying our EPC experience of more than 20 years in crane building and prepending a division to our company as "KRANE SOLAR SOLUTIONS" under which we'll engineer, procure, construct and avail: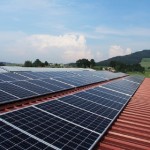 Solar rooftop solutions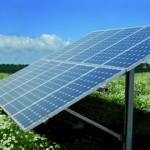 Ground mounted Solar systems
PV glass façade's
Willing to save your heavy cost being spent on electricity? You got this!
When it comes to cutting down your energy cost using solar panels, nobody does it better than us. We own this thing.
Why choose solar over conventional energy?Here are some facts that may surprise you:
  Accelerated depreciation and tax.
  Power plant payback in a span of just 5 years and free electricity for around 20 years.
  No fuel/ Operational costs except a negligible amount to be spent at regular intervals on cleaning the solar panels.
  Banks facilitate 75-80% finance of the project cost.
  On implementing solar system, you do your bit towards saving our mother earth.
Sounds interesting? Ring / E-mail us today to imbibe more such benefits of implementing solar systems at your site.
Best in class solar solutions for all types of industries out there.
Krane solar addresses the global energy deficiency. It has been foreseen that around 2040 the global population would be adding another 1.5 billion people to the face of the earth eventually hiking the demand for energy by 35%. This increasing demand would put pressure on already burdened infrastructure. In that case, we intend to seize this opportunity and push for solar to play an important role in supply of electricity in India.We have attention to every detail right from optimizing system design to connecting the utility grid.
Do you own a small business? A manufacturing unit? A warehouse? Almost any residential, industrial or commercial organization can benefit from solar energy. We install the panels on your rooftops, parking lot or any vacant land.